RCEES-UENR PARTAKES IN ACE BOOTCAMP IN DJIBOUTI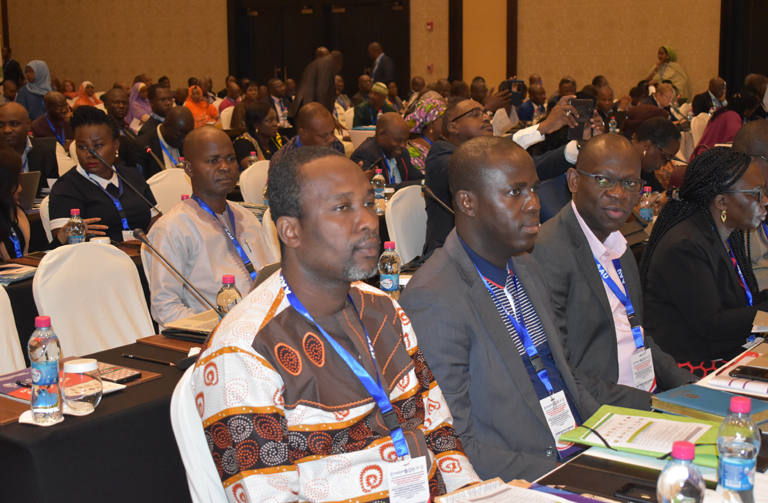 The Vice-Chancellor and the participates in inaugural meeting of African Centres of Excellence as part of activities to kickstart activities for the African Centre of Excellence (ACE Impact) Project. The University of Energy and Natural Resources is one of the top universities in the sub-region selected to benefit from the World Bank's Africa Centers of Excellence (ACE) Initiative.
The workshop provided a platform for the centres to obtain guidance the ACE Impact project, drawing from the lessons of the ACE I and ACE II. The RCEES team led by the Vice-Chancellor Prof. Harrison Kwame Dapaah, the Centre Director, Dr. Eric Antwi Ofosu and the Deputy Director Dr. Samuel Gyamfi.
The RCEES was proposed in response to a call for proposals by the Association of African Universities (AAU) with support from the World Bank, under the ACE for Development Impact Project. A team from the Department of Energy and Environmental Engineering with support from University leadership responded to the call with an envisioned Regional Center for Energy and Environmental Sustainability to research and respond to the development challenge on Energy in Ghana and the West-African sub-region. The centre seeks to train about a hundred Master and Doctoral students in five years.
In all, the ACE Bootcamp in Djibouti provided an opportunity for the team from the Uiversity of Energy and Natural Resources to prepare for the work ahead.

Regional Centre for Energy and Environmental Sustainability (RCEES)
University of Energy and Natural Resources Sunyani Ghana rcees@uenr.edu.gh
+(233) 506-366-712
© 2021. Regional Centre for Energy and Environmental Sustainability