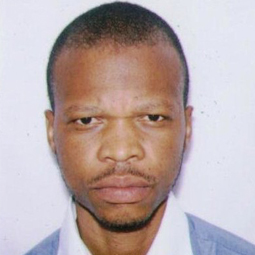 Eric is a Junior Assistant Registrar representing the Registrar at the Regional Centre for Energy and Environmental Sustainability (RCEES).
He holds a Master of Commerce-Human Resources Option (with thesis) degree from the University for Development Studies, Tamale and a Bachelor of Business Administration degree from the Institute of Professional Studies, Accra.
Appointed in the Registrar's Offices in 2014 of the University, he was subsequently posted to the School Natural Resources (Dean's Office). Eric held the fort for the Registrar in the School for about five (5) years. While there, he was the secretary to the Deans and had oversight responsibility for six (6) Academic Departments. As Secretary, he coordinated and recorded minutes of School Board/Departmental meetings. Additionally, persevering Eric served all sub-committees and ad-hoc committees of the School.
Prior to joining the University of Energy and Natural Resources, he worked with the Kwame Nkrumah University of Science and Technology as a volunteer.
Eric also worked with the Tamale Teaching Hospital and the Ghana Education Service before furthering his education.
Eric is a self-motivated and proactive administrator with passion to developing himself by exploring the skill in the policy and practice of human resource management and administration especially in Ghana's higher education sector.
He is also keen on providing the necessary support for institutional growth imbibing the philosophy of "brightening the corner" aim at helping the organisation to achieve its goals.