RWESCK SHARES EXPERIENCES WITH RCEES ON ACE PROJECT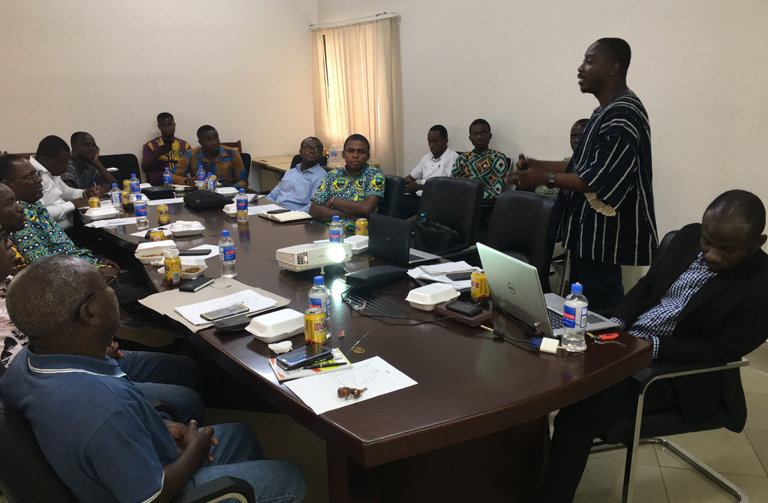 The Regional Centre for Energy and Environmental Sustainability (RCEES) on Friday the 28th of May engaged with a delegation from the Regional Water and Environmental Sanitation Centre, Kumasi(RWESCK)on their experiences on the African Centre of Excellence (ACE) Project.
The Centre Manager of RWESCK, Mr Kofi Akodwaa-Boadi and the accountant Mr Kwabena Ampong shared their experiences from the ACE 1 with the leadership and management of RCEES and other staff of the University on how to achieve on this ACE Impact project. The encounter also allowed RCEES management to ask questions pertaining to the project and how to achieve results.
Present at the meeting was the core management team and staff of RCEES as well as the other university management heads including the heads of finance, audit, the Dean of the School of Engineering and the secretary to the graduate school.
The Deputy Director of RCEES, Dr Samuel Gyamfi was very delighted at the insights that RWESCK shared with RCEE had received and expressed his heartfelt gratitude to the leadership of RWESCK for honouring the invitation and providing that much resources to the centre. RCEES hopes to proceed using the experiences and knowledge shared by the team from RWESCK to excel in the project.