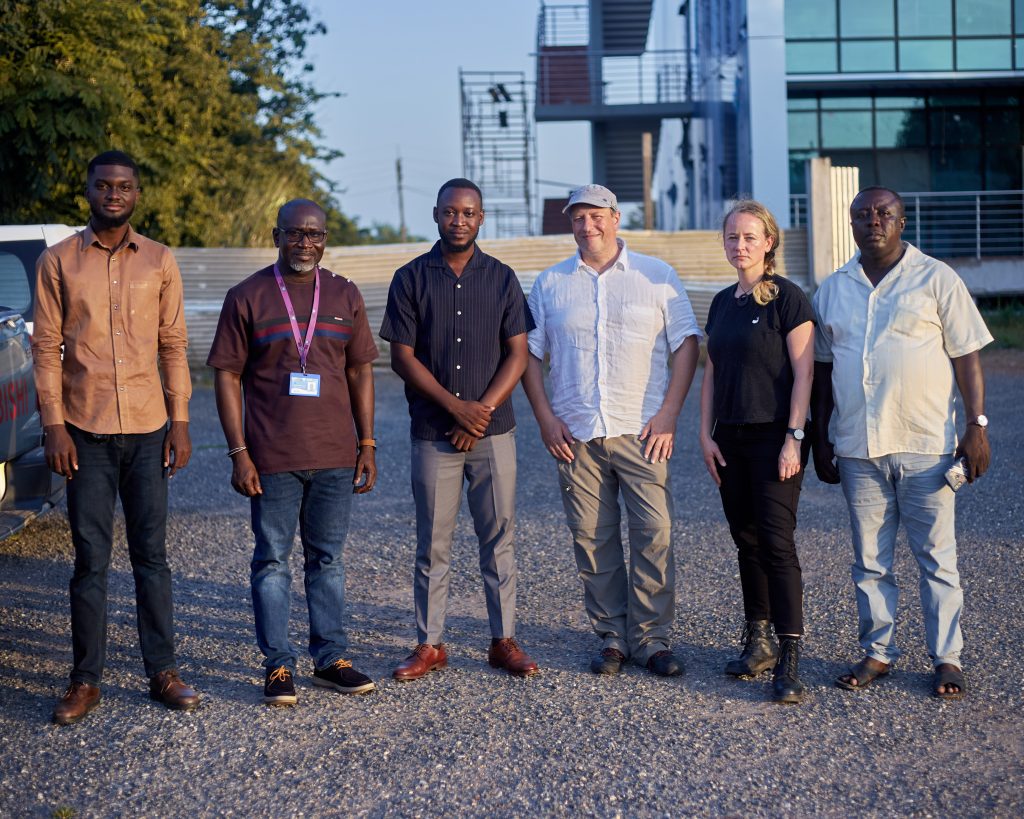 Some members of the RCEES SUSTAINDAM project team paid a site visit to the Akosombo Dam
on Wednesday, 16th November 2022 with our project partners Dr Michael Thiel and Dr Sarah
Schönbrodt-Stitt.

Dr Michael and Dr Sarah are both staffs of the Department of Remote Sensing of the Institute of
Geography and Geology at the University of Würzburg in Germany. They have extensive
expertise in Land Use Land Cover studies.

The SUSTAINDAM project aims to contribute to sustainably managing and plan the
hydropower generation in West Africa under climate uncertainties and LULC dynamics. This
the project aims to build communities of practices with HPG stakeholders (dam managers, local
policymakers, representatives of civil society, the association of women, etc) to address the
challenges, synergies and trade-offs in the climate land energy-water nexus in WA for a
sustainable management and planning of HPG.

The Operations Manager of Hydropower Generation, Mr Saviour, led the team through the
operations of the Dam and furnished the team with salient information which will be key to the
execution of the project.